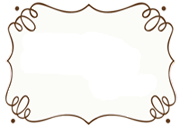 I have been very busy the past few days with Design Team Business! As you already know, I am on the Design Team at Frosted Designs. Well a few things have changed!
A new Sketch Along Tuesday Card Challenge has been created and I am the Coordinator! I'm really excited about the new position, and have been scouring applications and blogs, trying to choose the members of my team. Believe me, the competition was tough and finally, the team is complete!
Please help me welcome:
Angela - she was already with me on the Fabulous Friday Team!
Martina
Beverly
Lana
Joanne
Marina
Take a few minutes to stop by their blogs to say hello!
I can't wait to get started with this fabulous team! Be sure to stop over at Frosted Designs to meet the rest of the new designers on the other teams.